Getting Started with Group Fitness

Group Fitness classes are fun, free and motivating. Not sure when or where to start? Browse the videos below for just a sample of the classes available at The Alaska Club and see the Getting Started Guides for select classes for more details.
Ready to get started? Click here for the Group Fitness Schedule or download our App for the latest class times: we'll see you in the club!
---

Group Power is your hour of power! This barbell program is a high-energy workout that strengthens all your major muscles using exercises from traditional strength training. Group Power is a simple, fun and effective way to resistance train.
---
NEW:

Strengthen your core and kick your metabolism into high gear with Core De
Force Live, an MMA style workout that enhances total-body performance.
---

Live
Up your game and get the most insane results ever in this cardio-based, total body conditioning program.
---

Ride & Rhythm Ride
Let the beat move you with interval training integrated into dynamic music.. Get in on this high calorie burning and high energy experience for all fitness levels.
Learn more about group cycle classes and meet our instructors here >
---

R30 is your 30-minute cardio workout. Music will make the time fly, and you will feel great working up a sweat! You can make the most out of R30, no matter if you are just starting an exercise program or have been racing bikes for years. It's only 30 minutes and the format is easy to follow. Since the bike is completely adjustable, you are in control. It's also perfect for those that are short on time and men and women of all ages.
---
Live
P90X LIVE is total-body strength and cardio conditioning that helps you blast fat and build lean muscle fast. It's tough, but your instructor can show you how to modify any move, and the group motivation will help you push past your plateaus.
---

Get hooked on the Turbo high! With cardio kickboxing and body sculpting dance moves choreographed to the hottest music mixes, you'll get lean and toned-and have a blast doing it! It's high intensity, fast-paced, and totally addicting!
---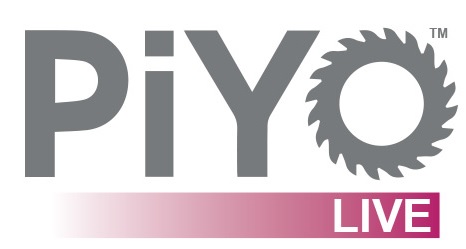 PiYo LIVE is a strength fusion style format for people who like to sweat! Short bursts of cardiovascular work and strength training for all over body conditioning! Incorporating dynamic balance, dance conditioning, plyometrics, strength, and functional training emphasizing the athleticism of Pilates and yoga.
---

Increase cardio, build strength and improve balance and flexibility in just one hour. Get more out of life - get active!
---

Blast off your workout with 60 minutes of highly effective, athletic cardio using the step. Group Blast will get your heart pounding and sweat pouring as you improve your fitness, agility, coordination and strength.
---

A music-driven class which fuses yoga, Pilates and tai chi. An uplifting way to increase strength, flexibility and relaxation -- all in one hour.
---
Aqua Fitness
Take your training to new depths with our invigorating, low-impact aquatic exercise classes designed for the mature adult, or anyone wanting to increase cardio and strength with minimal impact to the joints. Try Wave Running, the latest in aqua fitness using Interval training periods of work and recovery to keep the workout fresh and fun. Whether you're a runner, tri-athlete or aqua enthusiast, you'll find this cross training effective and waves of fun!
---