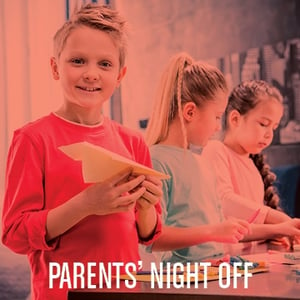 The Alaska Club South, Eagle River and Wasilla
Parents' Night Off is the last Friday of each month.
Drop off the kids for hours of fun for them, and time off for you!
Food, games, coloring, crafts and more for ages 3-13* This includes Kids in the Kitchen, where your kids will learn how to make their own dinner!
$25 for the first child, $20 for each sibling
Members and nonmembers welcome: Invite a friend!
Registration is Encouraged to Reserve Your Spot
Register online or call (907) 365-7393.
*Child must be potty trained to attend