Massage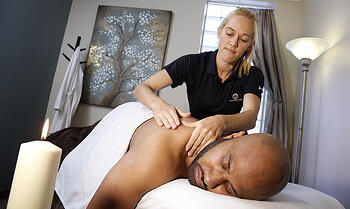 Available throughout the Network seven days a week.
Rates
55 min. Swedish or deep tissue

Members $55

Members with Good Life: 1 FREE per month, $35 after

Members with Membership Plus: $35 each

Nonmembers $65

No show/cancellation policy. 4 hours advance notice required. $35
HydraFacial MD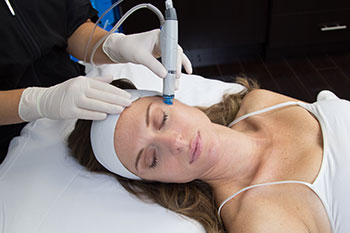 WHAT IS HYDRAFACIAL? It is an incredible, non-invasive treatment that detoxifies, rejuvenates and protects your skin for immediate results and long term benefits without downtime or irritation. The multi-step treatment cleanses, exfoliates and extracts to remove impurities and dead skin cells while replenishing vital nutrients including antioxidants, peptides and hyaluronic acid. These performing ingredients help mitigate environmental damage, reduce the appearance of fine lines and wrinkles, and plump and firm skin for long-term results you can see and feel instantly.
GoodLife Members $59
Members $99
Nonmembers $139
The following Add-ons are designed to work in combination with your HydraFacial treatment.
Facial Lymphatic Drainage: $60
This process works to improve circulation, as well as detoxify, tone, and firm skin. The elimination of toxins results in a cleaner complexion and improved skin tone and color. It can also assist in the reduction in fine lines and wrinkles due to dehydration, as well as a reduction of puffy skin and swelling.
LED Light Therapy: $50
LED Red light therapy is used to reduce wrinkles and stimulate collagen production.
LED Blue light therapy is suggested to help reduce oil production and control acne flare-ups.
DermaBuilder: $75
DermaBuilder™ helps smooth the appearance of fine lines and wrinkles, enhances skin elasticity, and helps even skin tone and texture while improving skin firmness.
Britenol: $95
Britenol® Intensive Spot Corrector. This treatment works to rapidly diminish the appearance of brown spots and discoloration to restore beautifully healthy skin.
Paraffin Gloves or boots: $35 for one or $50

Available at Anchorage South, Summit & East
Contact a Reservation Specialist to schedule an appointment at 907-365-7393.