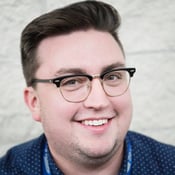 Chris Griffith
Regional Director of Youth & Family Recreation
Chris is an award winning recreation professional with over 15 years experience in both the public and private sector recreation industry. Chris has served as a Parks and Recreation Director of various city governments and spent the majority of his career building, managing and programming water parks in his home state of Oklahoma.
Chris brings a wealth of recreation and operational experience to The Alaska Club and is excited to get back to his recreational programming roots to provide exceptional recreation programming for our participants.