Strength & Endurance
(Please allow a 48 hour recovery period between the following classes)
Circuit Training 60/75 min. 2–4 D, AW
The class you'll love to hate! A fast‑paced workout for muscular strength and endurance. Class includes intervals of cardio training.

60 min. 1–4 E, S, AW, ER, D, FS, FW, JV, JD, W
Group Power is your hour of power! Blast all your muscles with this high-rep weight training workout. Using an adjustable barbell, weight plates and body weight, Group Power will raise your heart rate and push you to your personal best.

Core Strength 60 min. 1–4 FS, FW
This workout integrates movements involving stabilization, balance and coordination to strengthen your entire body, including your abs, back and glutes.

Power Circuit 60 min. 2–4 JV
A varied, fun interval training class that alternates cardio and weights in a circuit style. Drills for agility, strength and balance are blended with cardio intervals to help burn fat while you are building muscle.
---
Mind/Body

55/60 min. 1–3 S, ER, FS, JV, W
Center your energy with Group Centergy. This class incorporates yoga, Pilates and tai chi with athletic training for balance, mobility, flexibility and the core.

Pilates 60 min. 1–4 FW, P
Mat exercises for core conditioning using controlled movements and specific breathing techniques. Accommodates all levels from beginners to advanced.

Pilates on the Ball 60 min. 1–3 AW
Pilates using the stability ball.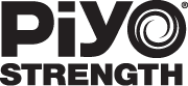 60 min. 1–3 E, S, ER, W, FW
A fusion of Pilates and yoga, this total-body workout uses a constant flow of moves set to upbeat and empowering music to build stability, strength and flexibility.

Power Yoga 50/70/75 min. 2–4 S, D
Intense yoga practice using more strength and flexibility in each pose.

Restorative Yoga 60 min. 1–2 W
Yoga to restore your natural physical and energy balances through deep relaxation and therapeutic postures.

Warm Flow Yoga 60 min. 1–4 E
Yoga practice with a flowing sequence of postures taught in a warm room. (70-75 degrees)

Yoga 50/60/75/90 min. 1–4 E, S, AW, D, ER, FS, FW, JV, JD, W, P
Yoga practice in a flowing presentation with modifications. Designed to increase muscle endurance, strength, flexibility and relaxation.

Gentle Yoga 60 min. 1–3 E, JD
A gentle approach to yoga practice focusing on flexibility, core strength and stress reduction.

Yoga Basics 60 min. 1–2 S
Learn the foundations of yoga in this introductory class.



MAT 60 min. 1–4 E
All classes now feature Stott Pilates-trained instructors. Practice included mat exercises for core conditioning using controlled movements and specific breathing techniques. All levels: beginner to advanced.
---
Specialty

60 min. 1–3 E, S, AW, FS, JV, JD, W, P
Zumba® exercise classes are "fitness parties" that blend upbeat world rhythms with easy-to-follow choreography, for a total-body workout that feels like a celebration.

30/60 min. 1–4 E, S, AW
ZUMBA® Step – NYMS! This is Not Your Mama's Step class! Take your favorite fitness party to new heights with the perfect blend of the ZUMBA® routines you love combined with toning and strengthening for your legs and glutes on the step.

60min. 1-4 W
PiYo LIVE is a strength fusion style format for people who like to sweat! Short bursts of cardiovascular work and strength training for all over body conditioning! Incorporating dynamic balance, dance conditioning, plyometrics, strength, and functional training emphasizing the athleticism of Pilates and yoga.
AWESOME Abs 60 min. 1–3 E, S, AW, JV, JD
30-minute class designed to strengthen your core for better function with every activity.

BARRE FIT 45 min. 1–4 AW
This total body conditioning class uses the ballet barre to increase postural strength, alignment and flexibility that will transform your entire body.

BOSU Bootcamp 60 min. 1–4 S
Designed around BOSU balance trainers, this class includes athletic drills and integrated balance training. The BOSU is used dome side down and dome side up. It's fun, it's challenging and it's a total body workout for any fitness level.

BOSU Core 25 min. 1–4 S
Concentrated core conditioning using the BOSU balance trainers. Designed to improve core strength and endurance, the BOSU adds another level of intensity. Both fun and functional.

F.I.T 60 min. 1–3 E
FUNCTIONAL INTEGREATED TRAINING (F.I.T.) is cardio, strength, core, balance & flexibility – every aspect you need in one workout!

EnCore 15/20 min. 1–4 E, ER, W
15 to 20 minutes of concentrated conditioning for the core. These are scheduled back to back with other classes - use them as an EnCore or as the main event!

FLOW RIDE 60 min. 1–4 W, ER
This high energy fusion class is the perfect example of yin yang in fitness. Each session starts with 30 minutes of heart-pumping cycling (cycle studio) followed by 30 minutes of flow yoga/pilates for active stretching and strengthening (main studio). Put the pedal to the mental!

GIRL POWER! 60 min. 1–3 ER
Train like a girl in this total body sculpting class designed specifically for women.

30/40/50 min. 1–4 E, S, AW, ER, D, FN, FS, JV, JD, W
Up your game and get the most insane results ever in this cardio-based, total body conditioning program.
TRX CIRCUIT 60 min. 1–4 ER
Make your body your machine with the help of the TRX suspension trainers. This workout system leverages gravity & your body weight in a variety of ways for a full body burn.

Fusion 60 min. 2–4 FS
Fusion is a fast paced workout using dance moves for cardio training, and strength and endurance training using your core muscles. It's fun and challenging for any fitness level.

Core/Yoga 60 min. 1–3 FS
This vinyasa based class strengthens your core and improves stability while also finding flexibility and openness. Core/Yoga is challenging for all fitness levels.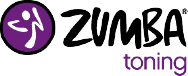 60 min. 1–3 E, S, AW, JV
Zumba toning blends body-sculpting techniques with specific moves. Zumba toning uses weighted, maraca-like toning sticks to enhance rhythm, build strength and tone all the target zones.

Dynamic Strength 60 min. 1–4 P
A fusion of resistance exercises including traditional strength training, core stabilization and functional fitness movements.

60 min. 1–4 S, W, ER, W
Group Active gives you all the fitness training you need - cardio, strength, balance and flexibility - in just one hour. Get more out of life - get active!
POUND 45 min. 1-4 E, W, S, FW
Channel your inner rock star in this fusion of music and movement. Inspired by the energizing sweat-dripping fun of playing the drums, POUND® is a 45-minute total body cardio/strength jam session using lightly weighted sticks (Ripstix.) Join us for POUND® and rock out your workout! No drumming skills necessary.
Core De Force Location, level and duration TBA
Strengthen your core and kick your metabolism into high gear with Core De
Force Live, an MMA style workout that enhances total-body performance.