Reported by The Alaska Dispatch News
The music begins and Yulissa Arescurenaga comes to life. And so does t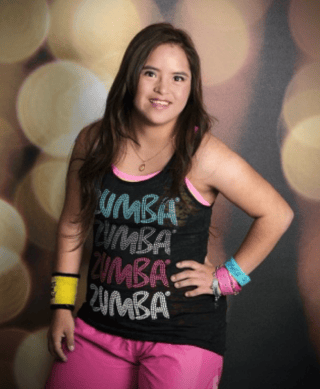 he room full of people in her Zumba class Friday afternoon at Service High School.
The music, pulsating with Latin beats, is familiar. So are the moves, many of them inspired by dances like the merengue and salsa.
What's different is that Arescurenaga has Down syndrome. A 24-year-old Californian by way of Peru, Arescurenaga spent six years learning and memorizing routines in order to become a licensed Zumba instructor.
"She was killing it," said Liam Mamikunian, a recent Service graduate and one of about 50 people who worked up a sweat under Arescurenaga's guidance. "She didn't miss a beat."
Mamikunian is co-president of Service's Special Olympics Partners Club, which pairs mentors like him with special education students. Arescurenaga's workout left him exhausted – and impressed.
"I got an amazing workout," he said. "It's an amazing inclusive experience. There's no differences when it comes to this."
Arescurenaga and her mother and aunt are in Anchorage this week courtesy of the Alaska Chapter of the National Down Syndrome Congress. The group teamed up with The Arc of Anchorage and the Alaska Club to bring Arescurenaga to town for two days of instruction.
For full story, go to Alaska Dispatch News/Sports by Beth Bragg.