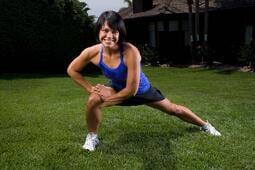 The Alaska Club will be hosting special guest Ali Vincent, winner of the Biggest Loser Season 5, on March 2nd at 6PM at the West Club located at 1400 W Northern Lights Blvd in Anchorage.
Throughout the years, since Ali won The Biggest Loser and became the first female winner of the NBC hit series, she has made it a top priority to use her celebrity status to do as much as she can to support causes dear to her heart.
As we celebrate American Heart Month, The Alaska Club is committed to changing lives by providing healthy choices for men, women and children to stay motivated, active and fit. Ali shares in this commitment with a dedication to working with organizations across the US, to bring awareness, as well as educate on how to stay fit and take action in all areas of life.
Those who know Ali's story, know that she has said on numerous of occasions that she may not be able to tell you how she lost over 100 pounds, but she can tell you that she realized she can do anything for a minute. Ali takes this philosophy into all that she does and is committed to sharing it with others. Ali will be holding a "Station Style boot camp" for all skill levels on Monday starting at 6pm. The cost is a $20 donation to participate, with 100% of the funds donated going to support the American Heart Association. Free blood pressure checks and fitness consultants will also be available to participants, register here.
For more information, contact Tina Day, Marketing Director of The Alaska Club at 907-264-2739 or by email at tday@thealaskaclub.com