Fiber is part of the carbohydrate group that can't be digested by our gut, but is essential for good health. Fiber promotes bowel regularity, provides fullness, helps with weight management, blood sugar control, constipation, diverticulosis, colon cancer and depending upon the type of fiber, helps lower blood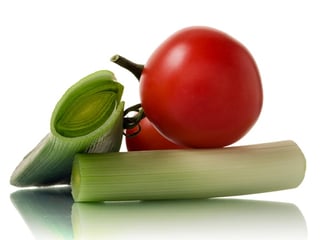 cholesterol.
The current recommendation is to eat 14 grams of fiber for every 1000 calories consumed. Unfortunately, the majority of Americans are not meeting this minimum level. We are living in a society immersed in processed food and most of it is a poor source of fiber. Some food companies attribute health benefits to the addition of artificial fiber to their products; but, artificial fiber has not been shown to have the same benefit as natural fiber. So, where does one find natural fiber?
In general, the skin and peel of fruits and vegetables, beans and lentils, whole grains, nuts and seeds are great sources of natural fiber. Typically, the more processed the food, the lower the residual fiber. For example, one medium apple with peel contains 4.4 grams of fiber, while ½ cup of applesauce contains 1.4 grams, and 4 ounces of apple juice contains no fiber. It is important to also note that fiber comes only from plant based foods and not from animal sources.
Here are some suggestions to increase your fiber. For breakfast, choose whole wheat toast or steel cut oats with ground flaxseed and fruit instead of plain bread or cereal. At lunch, have a whole wheat wrap with veggies. For snacks, have some nuts or fresh fruits. At dinner, try lentils, beans, barley or quinoa with stir-fry veggies or vegetable soup.
Here are a few whole foods that are naturally high in fiber:
1 medium apple or orange: 3.6 grams
1 medium pear: 4.5 grams
1 cup fresh raspberries: 8 grams
½ medium avocado: 5 grams
1 ounce almonds: 3.5 grams
¼ cup of sunflower seeds: 3.8 grams
½ cup cooked black beans: 7.5 grams
½ cup cooked lentils: 8 grams
½ cup cooked brown rice: 1.7 grams
3 cups air-popped popcorn: 3.6 grams
1 cup cooked pearled barley: 6 grams
1 cup spinach: 4.4 grams
1 cup of broccoli, cooked: 4.8 grams
1 medium carrot: 2.5 grams
1 medium potato, with skin: 4 grams
Roasted Tomato-Leek Flatbread with Gruyère Recipe
For more information on how to increase your fiber intake, consult with a registered dietitian or go to www. eatright.org.