You crave the dessert, quench your thirst with the healthy doppelganger, the Carrot Cake Shake.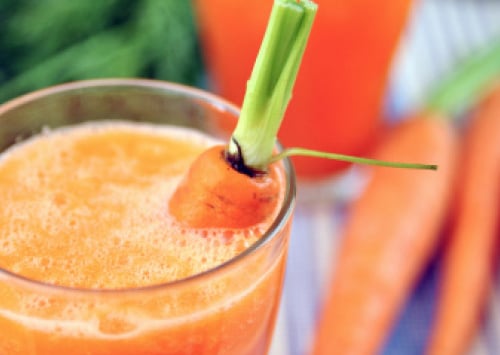 Carrot Cake Shake
2 scoops of Vanilla protein powder (Vegan)
1 cup cooked, chopped carrots
1 tsp of walnuts
1 Tbsp pumpkin pie spice, allspice, or cinnamon
1 cup of water + 1 cup of unsweetened almond milk
6-8 ice cubes

Mix all ingredients in blender, and blend together for 15 to 20 seconds.
Note: Whey protein can be substituted for the Vegan protein, but this will negate the dairy free feature.
1 recipe makes 1 serving. 360 calories, 11.3g fat, 12g carbs, 30g protein