16 Healthier Halloween Candy Recipes to Make at Home
Published at greatist.com
By Nicole McDermott
Ah, Halloween… the one day a year that eating candy is actually encouraged. From entire supermarket aisles to office reception desks, the sweet stuff is everywhere. Take one look at the labels, however, and you're sure to find some pretty spooky ingredients. We searched some of our favorite food blogs for healthier, homemade versions of some of the most popular Halloween candies.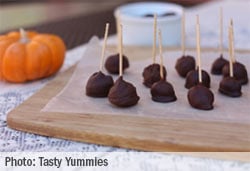 Remember that most of the candies on this list aren't exactly healthy (they are sweets, after all), but these recipes—from Snickers bars to Twizzlers—are better for you than the store-bought versions since most are free of preservatives, high fructose corn syrup, and artificial dyes. Plus, dark chocolate is in fact good for us with all those antioxidant flavonoids (lottery!). Get your apron, mixing bowls, and witch hat ready. We're about to take Halloween by storm.
For a list of the 16 Treats, go to: greatist.com/health/homemade-candy-recipes
---
Honey Peanut Butter Protein Energy Balls
Written by America's Nutrition Expert: Mitzi Dulan, RD, CSSD
Have you ever thought about trying to make your own little ball of energy? Here's one my latest faves that I created in my kitchen while recipe testing with honey. This super duper simple recipe is great to make with kids, too. Using clean ingredients and simply stirring together makes it easy regardless of your skill level in the kitchen.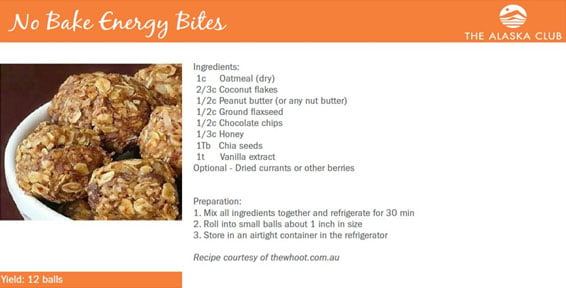 These energy balls are made with 7 clean ingredients like peanut butter, whey protein powder, dried apricots, almonds, and honey. Honey is such a versatile culinary ingredient. Many of these ingredients are common pantry items. The energy balls work great as a pre- or post-workout option for adults or an after school snack for kids. They are also perfect to pack for the weekend baseball, volleyball, or soccer tournament when you want to have some handy high energy snacks ready for your young athlete.
For more information, go to: Nutritionexpert.com