Here at The Alaska Club, our employees are committed to the communities they live and work in, providing support through both member and employee involvement, something we never take for granted! But once in a while, we have to take a moment to spotlight those that make an extraordinary difference.
We want to share the story of Nathaniel Guderian (right), a fifth grader and son of the VP of Operations, Mike Guderian, a 15-year employee of The Alaska Club, who recently topped all fellow fifth-graders at the Eagle River Christian Academy jog-a-thon. Rather than accept the award, Nathaniel gave it to friend and classmate Glenna Peyton, who he said deserved it more.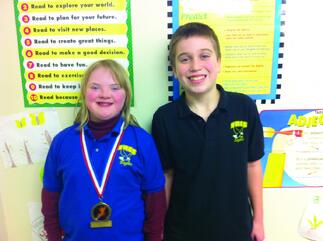 Congratulations and the accomplishment Nathaniel and show everyone how you can really make a difference!
View the full article and find out why Nathaniel decided to share his award.