The following post is both personal and relatable, with a shared message of why fitness is so important to not only your physical health but mental health as well. Preparing for any event takes dedication, drive, and most importantly a passion to succeed. Making and completing goals can carry over to all things in life, but always remember to enjoy the process, as that is what truly matters in the end.

Getting ready for Triathlon, one early morning at a time.
The struggle is real at 5:00 am, but the struggle is worth every minute when training for triathlon. I have been competing in triathlon for over a decade now, and my motivation has never faltered. Next up, Lavaman in Hawaii, an Olympic distance triathlon (1,500 meter swim, 40 kilometer bike, 10 kilometer run), followed by the Gold Nugget Triathlon, Eagle River Triathlon, and finishing the season with the Moose Nugget Triathlon in South Anchorage. I start with at plan, create a training schedule, and then attack!
My alarm goes off every morning at 5:00 am, and every weekend at 6:00 am (yes I put in a whole extra hour of sleep on the weekends). For triathlons I stick to a well-planned out training program that I strictly follow every day, yes every day. I track everything from my splits in the pool, to my average heart rate on the bike, to my average pace on my runs. I compare my workouts to make sure I am improving, making adjustments along the way as needed. My plan is dynamic, but doable, which is very important to completion. My favorite event of the three is the run, the first two events are just filler, but they give me more variety and help with cross training. Swimming is my worst event, (or let's say, event that could use some improvement) but the feeling of finishing the swim is unreal, obviously because it's done (insert smiley face). Then, there is strength training, and for me, this has always been tough to fit in as I am a true cardio junkie (to all other cardio junkies out there high five). But, strength training is a necessary evil, and provides my muscles the tools they need to perform better along with assistance with injury prevention.
It's cold and dark at 5:00 am, but this girl has goals. I look forward to my training sessions every day, however brutal, they are rewarding in so many ways. I practice positive self-talk because negativity cannot be a part of the training regimen. During the swim I tell myself "you are a torpedo!" or "pull pull pull". While biking, I'm always like "you got this hill girl" or "reset and focus", and during the run I basically can't think, but when that runner's high hits I'm like "pump those arms", "visualize the finish", "go go go". Nothing beats the feeling of being done with your workout before sunrise as you have the entire day ahead of you to attack feeling motivated and energized.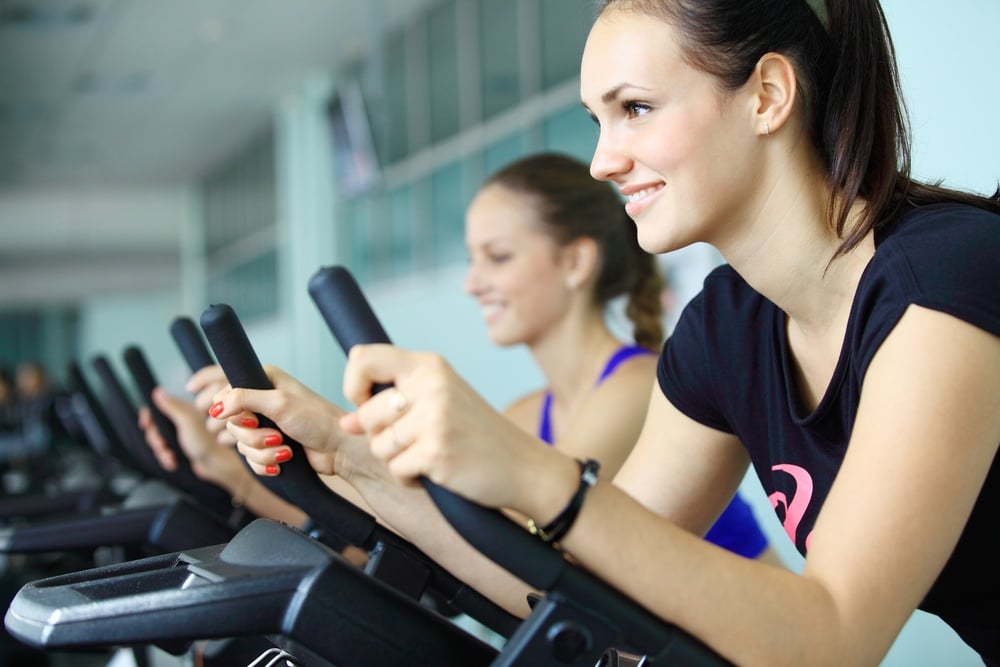 The struggles of each event from a triathletes perspective.
I will start this breakdown with the swim. The struggle is real when it comes to my early morning swim practices, when I'm anxious that I might not get a lane, but secretly hoping that all the lanes are full so I can run because that's what I really want to do. Transitioning to the bike is tough when my work out calls for a 90 minutes bike ride and I get so bored that I intentionally do hard intervals to make the resting intervals "not so bad". This way I can look forward to the "not so bad" intervals to get through the 90 minutes and more importantly to take my mind off my pore sits bones. Now its off the bike and on to the run! The struggle is real when I have to run a few miles but it's cold outside so I run loop after loop after loop getting dizzy on an indoor track because I'm really not that hard core to hit up the elements in the Alaska winters with the snow and cold and ice and well the treadmill is only doable for speed work and hill drills. The struggle is really real when I train for all three events, but then spend no time on training for transitions. This has led to a few mistakes like running out after the bike is done with my helmet still on, having my bike in too high a gear which leads to me tipping over, with my bike shoes clipped in (yes you can laugh). Getting stuck in my wetsuit, not being able to find my bike after the swim, and running out in the wrong direction. Takeaway, be prepared for anything, something is going to happen, let it, and move on. Just like life.
The struggles of balancing Fitness and a Social Life.
Training for triathlon or any event takes someone who is willing to forgo social events if needed. Late nights, bad food choices, and alcohol can all impede on your performance as they will destroy your training sessions and reek havoc on your body. But, we all need the comfort of our friends and family, and when you can't go to them, you must find ways to bring them to you. I have found a way to try to incorporate my social time and continue to focus on my training. I reach out to my friends and family and schedule treadmill dates, a perfect time to catch up on the move. I enjoy getting out in nature and breathing in the fresh, crisp, Alaskan air. Scheduling dates with my peeps to cross country ski, hike, take a brisk walk on the trails, hit up a bootcamp class, sweat in hot yoga, or get our dance on at Zumba. Anything active that you don't take too seriously and enjoy, can act as a social opportunity.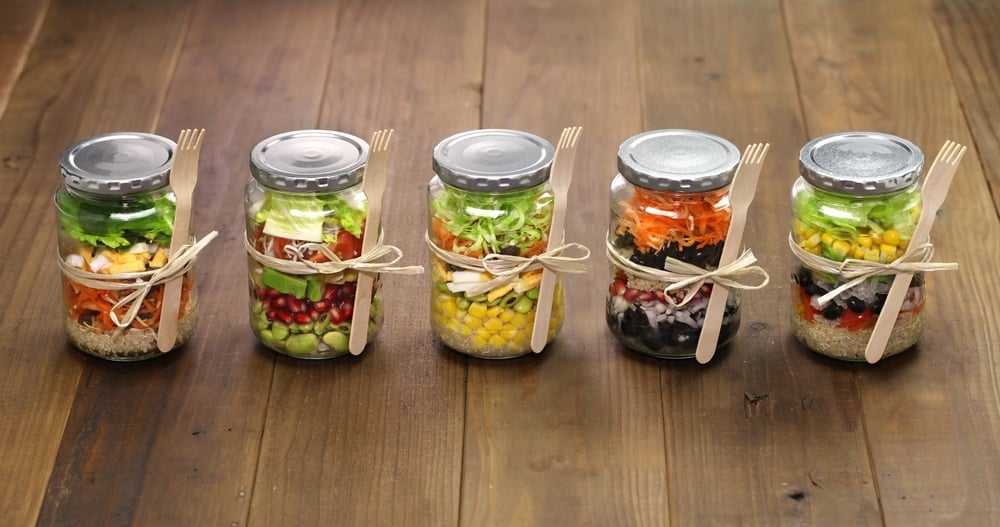 Proper Nutrition is doable.
Now let's talk nutrition. Meal prep, for me, is a must. Every other Saturday I dedicate a handful of hours to making around two weeks' worth of Mason jar meals that are each stacked with a healthy carb, veggie and protein. I make one giant mess of my kitchen and enjoy the process of creating my own nutritious meals. My most common Mason jar meal is a simple trio of sweet potatoes, roasted brussel sprouts and chicken. These meals provide me healthy and affordable lunches and dinners, not counting some weekends as I enjoy going out and cooking in when I have time. I am a super foodie, my Facebook feed is basically 90% food related, the rest are selfies of myself after a workout, (you know that's you too, don't deny it). I also prep all my breakfast meals for the week which is always 2 full eggs and a 1/2 cup of oatmeal, with a sprinkle of salt (I just love me some sod-I-YUM!) which I mix together and cook into a single pancake that satisfies my hunger and is easy to travel with. I must admit everyone I have told about this lovely breakfast pancake, doesn't like it, but I like it and what works for me might not work for someone else. Takeaway: find food that works for you and your body.
The struggle is real when the food cravings set in. So yes, a prepared meal can help in this situation. But I'm still human and this girl will murder a bag of pretzels, or better yet, a bucket of popcorn chased down with a Coke Zero. Of course I take my training seriously, and I follow the 80:20 rule. I eat healthy 80% of the time but let me tell you nothing beats crunchy, salty, goodness, so bring on that 20%! I'm also not afraid to inhale some pizza. In fact, pizza is my go to pre-triathlon carbo load adventure. Now, "carbo load" is code in triathlon speak for license to eat whatever you want. It's funny that we all like to pretend we need to carbo load but the truth is adequate muscle stores comes from weeks of proper nutrition before the event, but I'm still eating my pizza before the race, (enter mic drop).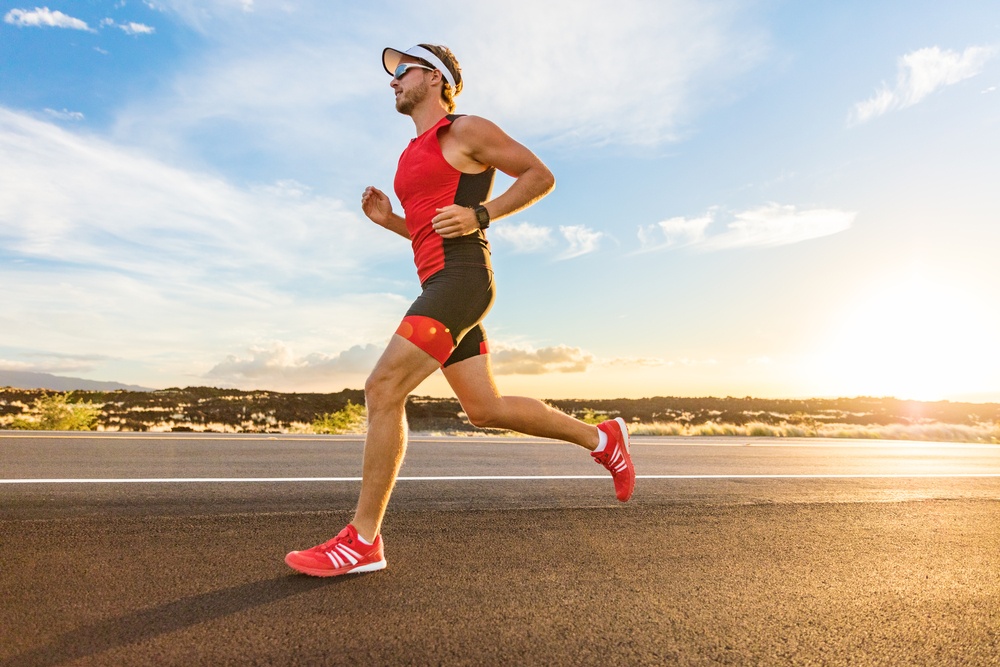 For those who dare, here is a sneak peek at a week of my training schedule:
Monday
Workout one: 2 miles easy run, 50 min cycle class, 1,000 meters of swimming drills (1 x 300, 4 x 75, 1 x 200, 4 x 50, 20 sec of rest between sets)
Workout two: strength chest and back, 30 minutes
Tuesday
Workout one: running drills: 4 sets of 9 min race pace with 5 minutes of recovery between each set
Workout two: strength & cardio (rowing drills with body weight strength exercises mixed in) 1 hour
Wednesday
workout one: BRICK - start in the pool with 1,000 meters of swim drills (1 x 500, 5 x 100) , quick change, head to the bike for 40 mins to include 12 sets of 1 min out of the saddle, head to the track for 1.5 miles of running
Workout two: Strength: legs 30 minutes
Thursday
Workout one: running drills: 4 x 1 min hills, followed by 1.5 miles easy run ... repeat!
Workout two: strength & cardio (rowing drills with body weight strength exercises mixed in) 1 hour
Friday
workout one: BRICK - start in the pool with 1,600 meters for time, head to the bike for 2 sets of 4 min easy, 12 min hard, 6 min harder! Then hit the track for 1 mile run
Workout two: strength: biceps/triceps/shoulders 30 minutes
Saturday
BRICK: 40 min bike / 30 min run / 20 min bike
Sunday
Workout one: 90 minutes on the bike with strength sets in between. 10 sets: 6 minutes bike/3 mins strength
Workout two: Hot yoga flow