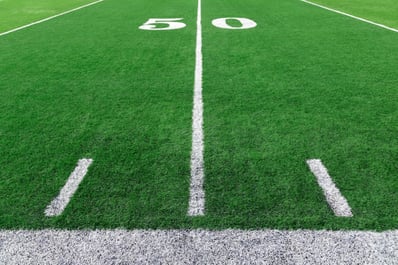 Many of us are trying hard to lose the weight gained during the holidays. And after the New Year's Eve partyies are over, we think we're in the clear; then it hits us, all of the college bowls and NFL play-offs still to come and weeks of buffet tables laden with high calorie temptations. Then, the "grand salami" - the Super Bowl!
The Super Bowl is more than just football and commercials, but also beer, bloodymarys, soda, pizza, gyros, chips, dips and we haven't even hit the dessert tray yet! So I will try to answer the burning question: how can you enjoy all of that January football and your Super Bowl party, and still stay healthy?
Here are five tips:
Plan your day ahead of time. Think that you will be sitting, drinking and eating for 3-4 hours while your favorite team players will be sweating hard. Use them as inspiration and work out before the game.
Avoid going to the Super Bowl party on an empty stomach. If you are too hungry, you will not be able to control your portion or use good judgment to choose healthier foods. Try to drink a few glasses of water and eat some fresh fruit or vegetables before heading to your party.
Take a healthy snack to your party. Find a recipe for a finger food that you enjoy and that is healthy and low calorie. You are probably not the only one trying to watch your waist. A fresh vegetable or fruit would be a good foundation for a filling, healthy and low calorie dish.
For every alcoholic drink you have, try to drink the same or more amount of water or sparkling water. Also, for every wing you eat, try to eat a piece of celery or another vegetable.
During commercials, try to move. Do some stretching or try a challenge game with your friends. For example, if your team scores a first down, the opposing team fans do 5-10 push-ups.
If you need ideas for healthy recipes, go to www.eatright.org or talk with your local registered dietitian. Also, sticking to your workout routine will help you stay on track! Enjoy the game...