The Olympics are always inspiring. The event brings together the pinnacles of human physical perfection from across the world and showcases amazing acts that turn sweat into legend. Some things are new: golf returns as an Olympic event after a 112-year absence. Bu
t some things are classic: the solidarity during the opening ceremony, the swell of national pride during medal ceremonies and the Breakfast of Champions.
Though the Olympic medal ceremony may be out of reach, it's good to know that us mere mortals can eat the same cereal as Michael Phelps, but that doesn't necessarily mean we should eat Wheaties before a 5K or a workout. You also don't have the luxury of countless hours for practice and exercise, so optimizing workouts and nutrition can help you get faster results. Here are a few, easy-to-follow tips and timeline to help with fueling your body for exercise.
Pre-Work Out (1-3 Hours Before)
Maximize your energy by focusing on low glycemic carbs and protein, less on fats. Fats take a long time to digest, don't provide the kind of energy you need for an optimal work out, and can make you feel sluggish.
Dietary needs change person-to-person depending on body weight, gender, intensity and length of exercise and goals, but in general your meal/snack have a low-glycemic carb to protein ratio of 3:1 or 4:1. Low glycemic carbs won't spike your blood sugar and help power your work out. They include:
Most fruits and vegetables
Beans
Minimally processed grains
Pasta
Low-fat dairy foods
Nuts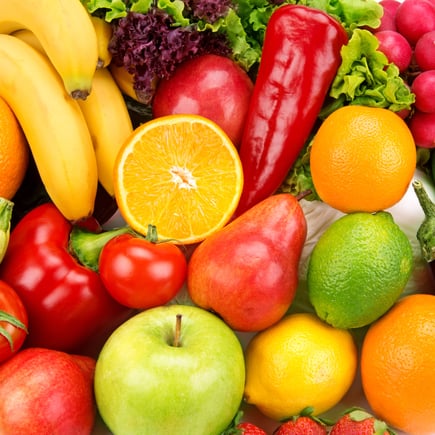 Protein doesn't necessarily help power your work out, but does prime your muscles and helps with post-exercise recovery. Protein for your pre-work meal can come from any sources just as long as it's not from fatty meats.
Also, try to drink about 20 ounces of water two to three hours before your workout and 8 ounces right before your warm-up. Water can help you feel more full, especially if your pre-work out meal/snack is a smoothie.
Work-Out
Unless you're exercising for more than an hour and a half at high intensity, you don't need to keep loading calories. No need to slurp down a Gogurt while doing burpees. You should sip, not gulp, seven to ten ounces of water every 20 minutes you're exercising. The average exercise session doesn't require sports drinks to replace electrolytes and may just add unnecessary calories.
Post-Work Out (Immediately – 1 Hour After)
After your workout, your body will be low on carbohydrates and will need protein for recovery and repair. This is especially true if you skip your pre-work out snack or exercise in the mornings. Again, a good recovery meal/snack should have a carb to protein ratio of 3:1 or 4:1. Chocolate milk or a protein shake with a banana is one of the easiest, quickest ways to start repair and recovery. Liquid calories aren't detected by the body the same way as solid foods are, so it's best to go with whole foods. If you go with a smoothie or shake for your post-work-out meal/snack, make sure to get dietary fiber so you'll feel more full. Finishing off your post-work-out with eight ounces of water to help hydrate.
These tips should help you make sure your body is fully fueled for your life. They may not get you to the Tokyo games in 2020, but they should help you reach your own personal gold medals in health and fitness.
For more information on how to prepare a healthy grocery list, download The Alaska Club's FREE Healthy Grocery Checklist.
The Alaska Club is a proud sponsor of Olympian Sadie Bjornsen. The Alaska Club, supporting Alaskan's Olympic dreams for 30 years!